If you want to impress your party or corporate event guests, a hog roast is perfect. The sight of a hog, with golden crackling, turning on a spit is an impressive one. People love this type of food especially when it is accompanied by buffet favourites. At Hog Roast Bideford, we can provide you with all of this, and do so for a reasonable price.
Fantastic Food for Any Event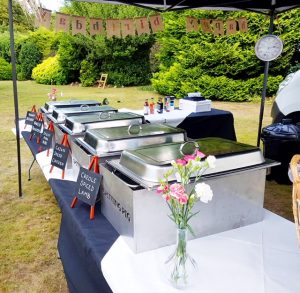 Our extensive menu makes it easy for you to find and choose food that you know your guests will enjoy. We can cook virtually any meat in our modern hog roasting machines.
In addition, we make a wide range of stuffings, potato dishes, seasonal vegetables, salads and desserts. We will also provide bread, sauces and gravies. Our menus are updated regularly to reflect the changing tastes of modern consumers, so you are bound to find the perfect food for your guests.
At Spitting Pig, we believe in giving our customers what they want. Therefore, if you want something a bit different all you need to do is ask. If we have the necessary equipment and can source the ingredients, we will cook any additional dishes that you ask for.
All of the people that work for us are professionals. If you are holding a formal corporate event or a wedding, we can provide waiting staff as well as chefs and catering assistants.
How to Roast your own Hog
Should you want to you can cook your own spit-roast meats, or hog. We provide the machine and instruction on how best to use it. You decide what meats to cook, but we take care of cleaning the spit roaster once you have finished with it. If it is more convenient for you, we can order the meat for you and pre-load the machine with it before we deliver it to you.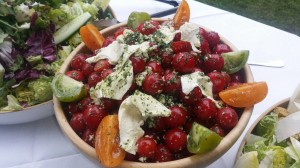 Hiring the Hog Roast Bideford team is easy. Just fill in the quote form and we will contact you to discuss your needs in detail and give you a price. You will not be sorry that you used us for your event. Your guests will love our food and be talking about your party for many months to come.