Lyme Regis is a beautiful coastal town in West Dorset. Dubbed the "Pearl of Dorset" this quaint little town is situated near Lyme Bay on the English Channel coast just on the border between Devon and Dorset.
This unspoiled seaside town has fast become a favourite resort for both locals and those from farther afield. Famed for the fossils found here in the cliffs and beaches that make up the 'Jurassic Coast' it is no surprised that the area has been named a world heritage site for geology.
This coastal town has lots to offer to suit all tastes. For book lovers there are plenty of places to visit that inspired the likes of Jane Austen and John Fowles. For the more adventurous the town offers lots of deep-sea diving and fishing excursions. For the kids there's mini gold and 'Dinosaurland'. Not to mention the Marine Theatre and Regent Cinema that have shows for all the family to enjoy.
Being so close to the seaside Lyme Regis aptly has lots of seafood and fishing lovers. However, despite this there is still a bustling food and drinks scene that accommodates all tastes. We here at Hog Roast Lyme Regis realised there was a need for a specialist in hog roast catering in the area and so we gladly stepped in to take up the reigns!
Leaders In Our Field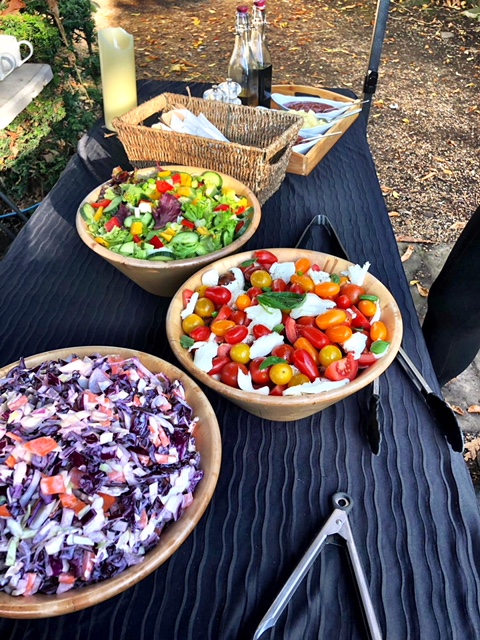 Hog Roast Lyme Regis are expert caterers capable of providing outstanding food for any and all events. Whether you are in need of wedding catering or a corporate caterer for your business Hog Roast Lyme Regis are the company for you! With our state-of-the-art hog roasting machines, we can cater for any number of people and are completely flexible in the style of food we cook. This is all thanks to our hog roast machines that we design and build ourselves and despite the name we are far more than just hog roast caterers! We can cook any meat for your event and always go out of our way to ensure the menu has everything you are looking for. Our dedicated team of chefs will ensure you have everything you could imagine and that all you have to worry about is enjoying our delicious food.
Hog Roast Lyme Regis are different to other caterers because we really care about the lasting impression, we leave on you and your guests. We will always perform a site visit prior to your event when needed to ensure there will be no problems setting up and it is part of our policy to discreetly tidy away after every event as we believe that's just part of our job!