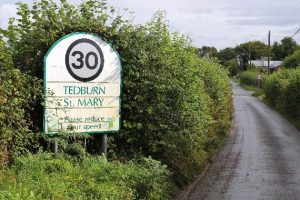 Tedburn St Mary is a village with a strong sense of community spirit, so much so that it won Calor Village of the Year in 2001 because of it. There is always a group to join, a club to become a member or a communal enterprise to get involved in, from its drama and history clubs, to its choir and Allotment Association.
If you thrive on being involved in your local community, there is no better way to bring everyone together to celebrate than with one of Hog Roast Tedburn St Mary's trademark warm welcomes and superb freshly cooked food.
Great Food for All Occasions
Here at Hog Roast Tedburn St Mary, we are a fun, friendly and highly experienced catering company who can offer you the best hog roasts in the area and broad-ranging menus that never fail to make everyone feel involved. In addition to our fabulous pork, we can also give you sirloin of beef, organic chicken, spring lamb or whole-roasted salmon, to name but a few of the choices in our vast repertoire. We also make sure our vegetarian diners are well taken care of with an equally tempting selection of meat-free options and we can supply gluten-free products if required.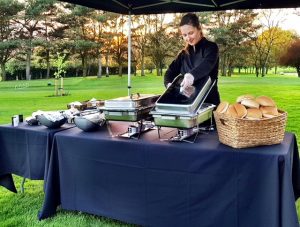 All of our ingredients are carefully selected from the best local suppliers and prepared from scratch at your venue by our skilled catering team. We always arrive long before the food is due to be served to ensure everything prepared to perfection and ready right on cue.
Our hog roast machines make a great focal point for any party and our sociable chefs are always happy to chat to guests whilst they gather round to watch the finishing stages of the unbeatable slow-roasting process.
We aren't just a great option for outdoor events either- we are capable of cooking with just as much success at smaller indoor venues in Tedburn St Mary, and we have a range of hog roast machines, all of which are suitable for different locations and party sizes.
If you choose Hog Roast Tedburn St Mary to cater for any event in the local community, we will guarantee to make everyone feel even more united, with our sociable service, inclusive menus and superior quality ingredients.