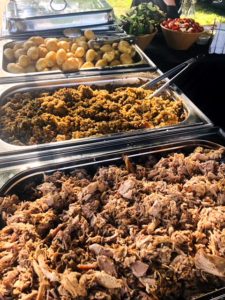 Woolacombe's wonderful unspoilt beaches, which have often been voted the best in Britain, make you want to spend as much time outdoors as possible. There is nothing better than having an outdoor party or community event in such a lovely setting so everyone in attendance can enjoy the views and soak up the atmosphere. There is one crucial thing that any outdoor event needs though – a catering company who are experts in providing superior outdoor dining for any occasion! This is where the Hog Roast Woolacombe team come in.
We have a well-deserved reputation of being able to conjure up magnificent hog roast feasts and prepare the most tasty and tender slow cooked pork in this part of North Devon. We always cook our meat on-site and the aroma of our superb slow roasted mingling with the invigorating sea air after it has been cooking for several hours always gets stomachs rumbling and keeps our diners coming back for seconds! Not only that, we are able to prepare all of our varied menus on-site too, no matter how big your guest list is or how many courses you would like us to provide.
Reputation Speaks Volumes For Hog Roast Woolacombe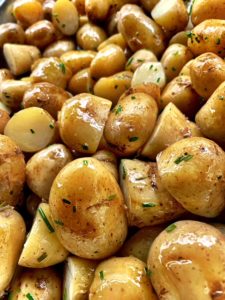 In addition to delighting our diners in Woolacombe with the quality of our pork, the Hog Roast Woolacombe team offer an impressive array of different menus, which all vary in style and content. Whether you want a rustic feast for a birthday party or a refined 3 course meal for your wedding reception, nothing is beyond our catering capabilities. One thing all of our menus do have in common is the fact that every item on them is made from scratch on the day of the event and they exclusively contain the freshest local produce that Devonshire has to offer. This includes our tempting selection of ethically reared meats, as well as locally baked goods, organic fruit and vegetables and free-range dairy products.
If you want to make the most of everything that Woolacombe's scenery offers whilst being safe in the knowledge that the catering is being provided by expert outdoor caterers who can produce outstanding food in any environment, Hog Roast Woolacombe should definitely be your first choice for any event in Woolacombe!