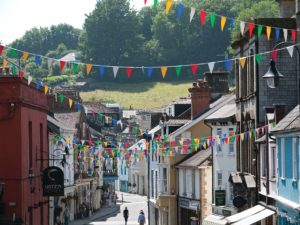 Situated in between Exeter and Plymouth, Ashburton is a historical village that was formerly a Saxon stannary town and a major producer of tin. It is on the fringes of Dartmoor National Park and the surrounding area has a lot of lovely scenery and outdoor activities to offer, from walking and pony trekking, to fishing and canoeing.
Whether you prefer a cosy indoor retreat or being out in the open air, the Hog Roast Ashburton team can give you great food in any indoor venue or outdoor space in the area and offer you creative, menus prepared with the freshest, locally sourced ingredients available.
Great Food for All Occasions
Here at Hog Roast Ashburton, we don't believe you should have to limit yourself when it comes to choosing the venue for your special event and if you hire us to do the catering, you won't have to. Thanks to our versatile hog roast machines and flexible catering specialists, we can cook anywhere in Ashburton and always deliver a consistently high standard of service.
We always prepare all of our menus from scratch at your venue, even if we are feeding a large crowd or providing one of our more complex 3-course meals for a wedding reception or company event. We give it our all at every event we cater for and we never compromise on quality when it comes to our selection of ingredients, all of which are sourced from the best local suppliers.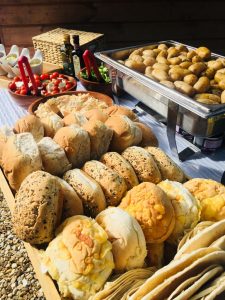 Not only are we the number one supplier of hog roasts in Ashburton, we are also a well-rounded and forward-thinking catering company who can provide dishes that suit all tastes and diets. We have a range of different meats to choose from, as well as vegetarian options, traditional and modern flavour combinations and themed and seasonal menus that are ideal for helping you celebrate at any time of year.
If you want something a bit different for your special occasion but you also want to stay close to home, we can meet all of your catering needs. If you want flavoursome, fresh food, fabulous service and a great atmosphere, whilst also having the freedom to host your event anywhere in Ashburton, the Hog Roast Ashburton team can give you everything you want and more.