We have multiple strings to our bow here at Spitting Pig Devon, including machine sales and rentals, but we're also well-known as excellent food caterers for events and parties, both large and small. Our reputation precedes us and that's because of our lovely Devon customers leaving fantastic reviews and because of repeat patronage, which is a great compliment to us. While we are known as a hog roast company (because of our name and because of the number of customers who book us to provide just that), we can actually do so much more…
Perhaps you're planning your wedding reception in Totnes or a birthday celebration in Paignton, or you're hosting a family party at home in Dartmouth, in your back garden. We can roast you and your guests a delicious hog from scratch or we can spit-roast a different beast, barbecue our gourmet sausages and handmade burgers or cook an entire meal in one of our own machines. We can also provide posh nosh, so that your special occasion features several courses and welcome hors-d'oeuvres. If you have guests with additional dietary needs, such as gluten-free or vegan, we have plenty of options to ensure that each of your guests enjoys our delightful food. If there are any other requirements, with advance notice we at Hog Roast Totnes always accommodate you.
You may have seen our online menus and thought maybe there was something missing, something that you would like added. We actually encourage our customers to make suggestions and adapt menus to suit their needs and we can always help you to create your own bespoke menu if preferred. We understand that everyone has different tastes and ensuring that variety is offered is key to great catering.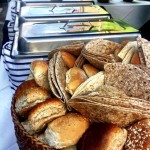 When it comes to numbers, we're often asked if an intimate party is too small for us to cater or if a huge corporate hospitality event is too big for us. No amount of guests is too small or large for Hog Roast Totnes and we often cater small gatherings one day and then several hundred people the next. We are happy to cater either, so don't be put off by your number of guests.
Why Should You Pick Us To Cater Your Event?
In the olden days, a hog or spit roast was for the wealthy folk and this even carried on over the years to recent times. People often think that this kind of catering is out of reach and over their budget but with Hog Roast Totnes, it's cheaper than you may think and can be a really cost-effective way of feeding your guests. Plus it looks, smells and tastes amazing and it's something that your guests will always remember.
No matter whether you're planning your retirement, baby shower or corporate event, a hog or spit roast is truly suitable for any kind of celebration or gathering, and we can also cater no matter the location. Our hog roast machines are gas-powered and easy to transport, so if your wedding reception is in a barn in the middle of nowhere or your party is on a Devon beach, you can still use our catering services and enjoy our scrumptious food without having to compromise on your venue. We've cooked in parks and in remote villages, so if you have a different kind of venue or location in mind, contact us to see how we can assist you. Even if you live outside of Devon, there's no reason why we can't cater your event or party, as we work all over the UK.
You'll see from the very first contact with us that we're here to help you make your special occasion a big success, and our friendly and professional team members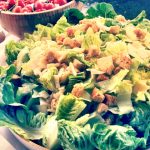 will go the extra mile to ensure that happens. From our sales team to the chef on the day, and waiting staff if you have a bigger event, our goal is to ensure you and your guests enjoy quality food at an affordable price and with excellent service all the way. Us catering for you means you as the host can spend more time with your guests, so let us take some of the weight off your shoulders so that you can enjoy your party, too.
Our Trademark Hog Roast Flavours
When we cater your event, we use fresh, quality ingredients and that includes the locally-sourced meat. We strive for excellence with our food and have perfected all our menus and various culinary options over many years, all over Devon and beyond. When we roast a hog at your venue, it's from scratch, to ensure fresh-tasting goodness, and from the homemade dishes that we make to the condiments we use, it's all high-quality, and you'll certainly be able to taste that. So get in touch for a quote today and impress your guests with Spitting Devon.