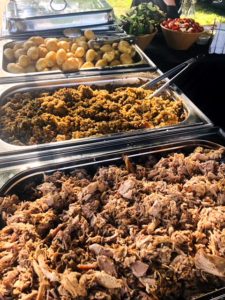 If you have a special occasion or local event coming up and you want a superior catering option that will impress your guests, you have come to the right place. The Hog Roast Exminster team are the front runners in hog roast catering in this part of South Devon, and not only that, we are also able to provide you with your ideal menu for any occasion. Even though we are experts in slow roasted pork, we also have the scope and vision to develop a varied range of contemporary and inclusive menus that cater very effectively for different preferences and dietary requirements. We offer a selection of other slow roasted meats including beef, chicken, lamb and turkey as well as our inventive interpretation of barbecue dishes and our own handmade gourmet sausages. All of our meats are sourced from ethical producers and prepared by our talented chefs using our own state of the art cooking equipment.
We don't neglect our vegetarian or vegan diners when devising our menus either. All of our buffet and more formal 3 course menus feature a tempting array of meat and dairy-free dishes and we have the flexibility to make any necessary alterations to ensure any specific needs of your guests are met.
The Best Hog Roasts In All Of Exminster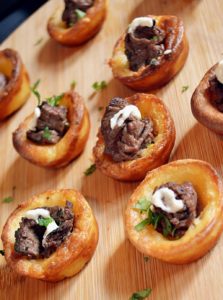 All of the dishes on Hog Roast Exminster's menus are freshly prepared on-site using carefully selected, superior locally sourced produce and elegantly presented in the style your choice. Our buffet menus are ideal for more relaxed gatherings, whereas our 3 course menus are perfect for special occasions, whether it be your wedding reception or a milestone anniversary or birthday.
We can also be completely flexible when it comes to the type of locations that we can cater in. Our robust and multi-functional catering equipment can be used in just about any type of environment and our versatile team thrive in large outdoor settings and cosier indoor venues alike.
If you want a superior hog roast experience, as well as high quality, freshly made fare and a varied menu, the Hog Roast Exminister team should be at the top of your list for any type of event catering in Exminster.