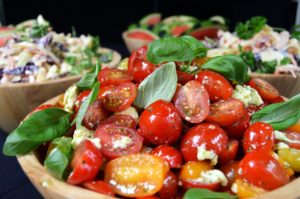 There is nothing better than sharing some lovely food with your nearest and dearest in the great outdoors whilst enjoying the spectacular views of the rolling green hills that surround Great Torrington. If you want to treat your guests to a memorable meal without having the hassle of doing the catering yourself, this is where we come in. The Hog Roast Great Torrington team are the number one suppliers of hog roasts in this part of North Devon, and we specialise in providing superior mobile catering experiences in any location. If you want to host your party in your ideal location without having to worry about the logistics when it comes to the catering, we are by far the best option. Not only can we give you the high standard of food that you deserve, we are able to freshly prepare it in any type of location in Great Torrington, using only the best ethically reared meat and locally sourced ingredients.
Flexible Catering Options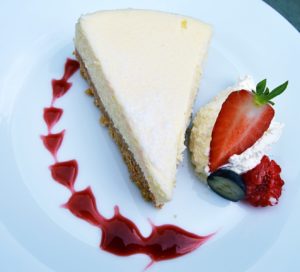 Hog Roast Great Torrington provide an impressive range of buffet and 3 course meal menus, all made from scratch regardless of the size, location or theme of your event. We are able to cater with great success for everything from wedding receptions to local festivals, family parties and community celebrations. If you are planning a winter event or you would prefer a more formal setting for a special occasion, our food and cooking style is just as well suited to cosier indoor venues.
All of our menus include a variety of different slow roasted meats if you would like a second meat choice or to have something different altogether from our signature pork. We are also very considerate when it comes to catering for different tastes and diets, which is why we offer a tempting choice of meat, dairy and gluten-free dishes options, as well as offering a diverse array of classic and more contemporary flavours.
Whether you want some fabulous food to go with a great view, or a more formal dining experience for a special occasion, the Hog Roast Great Torrington team can provide you with your ideal menu in your dream location for any large or small event in the area.