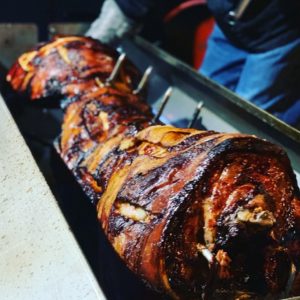 If you are hosting an event in Hartland, you may think it will be a struggle to find a high-quality mobile catering company in this remote, yet picturesque part of Devon. If this is the situation you are in, you will be very pleased to learn that the Hog Roast Hartland are on hand to meet all of your event catering requirements, no matter where you choose to host your event. Not only are we considered to be the leading hog roast specialists in the area, we are also able to provide increasingly varied, modern menus and bespoke catering solutions for any type of event or special occasion taking place in Hartland. Not only that, we are able to freshly prepare all of our menu items in any setting, from rugged outdoor environments overlooking the spectacular coastal views, to smaller indoor venues, including your place of work or even your own back garden. For the Hog Roast Hartland team, nowhere is off limits and we thrive on the challenge of providing superior mobile catering in all manner of settings for both large and small events.
Trust The Experts At Hog Roast Hartland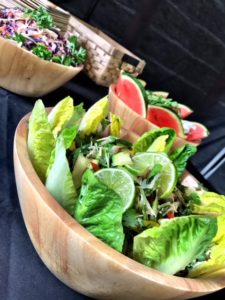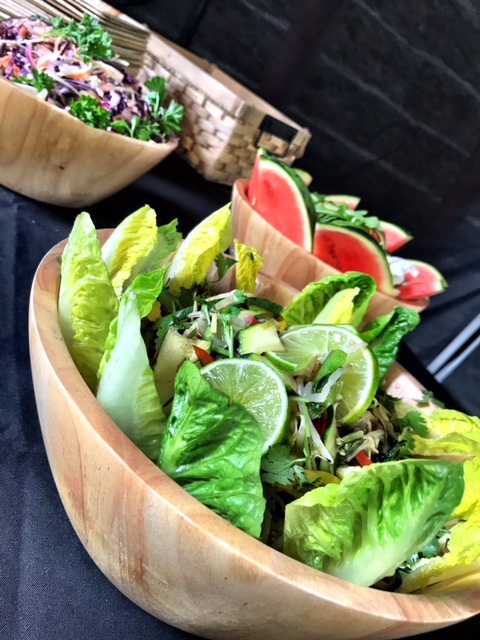 We aren't just flexible when it comes to where we can cater – we are also very versatile in our approach to the menus we are able to offer. Even though hog roasts are our speciality, our adaptable catering team are able to freshly prepare a wide range of other dishes to an excellent standard, including alternative slow roasted meats and our modern twist on barbecue favourites, as well as offering a whole host of vegetarian and vegan dishes across all of our buffet and 3 course menus.
If you would prefer a more formal sit-down meal for a special occasion, our own on-site events team will help you to impress your guests by providing a friendly welcome and a canape and drinks reception, before going on to provide professional table service for the rest of your event.
If you would like to enjoy a lovely meal in any location in the Hartland area, along with tailored service that will suit your event perfectly, get in touch with us here at Hog Roast Hartland to find out more about why we are the perfect catering choice for your event in Hartland.