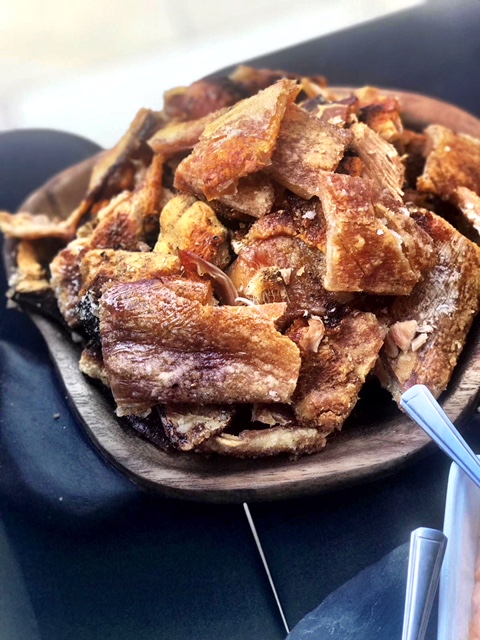 This elegant North Devonshire Victorian town overlooking the harbour is undoubtedly a desirable location for sharing a special occasion with your loved ones or enjoying a party with your friends. With fabulous views in a tranquil setting guaranteed, your choice of venue is bound to be a hit with your guests, but as everyone who has ever hosted an event knows, making sure the food is up to the mark is just as important. Fortunately, the Hog Roast Lynton are here for you and all of your mobile event catering requirements. We have vast experience of catering in this part of North Devon and we are able to tailor our services to suit each event we cater for. We are equally comfortable catering on Lynton's windswept clifftops as we are catering in a sophisticated indoor setting and we offer unique catering solutions for all types of occasions in the area.
Great Food for all Occasions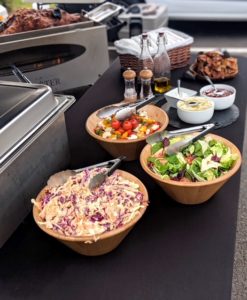 Catering in Lynton is a thoroughly enjoyable experience for us here at Hog Roast Lynton and we have been an integral part of many special occasions taking place in the town. Our hog roasting expertise has made us the leaders in our field in this region and we are continuing to grow and expand both our team and our menus in order to give our clients in Lynton the most modern and creative catering possible. As well as being able to enjoy the best hog roasts around, you will also be spoilt for choice when it comes to selecting the rest of your menu. You may want some of our traditional hog roast sandwiches for a local public event, a more substantial family-friendly buffet for a birthday bash or a complex 3 course meal with a canape welcome reception for your wedding reception. Whatever you need in both the food and service for your event, we are equipped to provide it, and we will even make all of your food from scratch at your venue using the freshest local produce and free-range meat.
If you want fabulous food that is on par with the lovely coastal setting, a fun and friendly catering team at the helm and a bespoke, freshly made menu for your event in Lynton, look no further than the Hog Roast Lynton team for all of your catering and service needs.