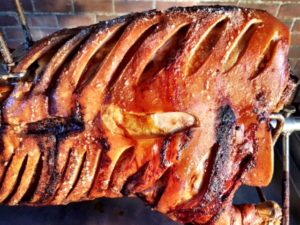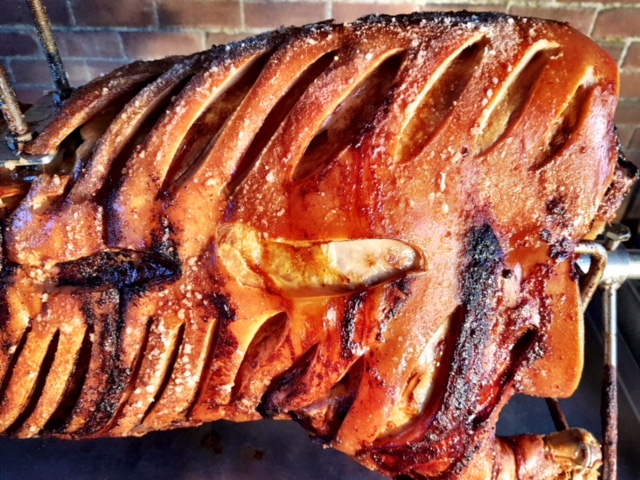 If you want restaurant quality food in a rural setting, the Hog Roast North Tawton team are equipped to meet all of your event catering requirements in this tranquil Devonshire market town. Our hog roasting expertise has placed us at the forefront of hog roast catering in the local area and our versatile approach to providing food for events enable us to cater for a wide variety of occasions, including local markets, wedding receptions, birthday parties and community events. We are able to do this because not only do we provide the best slow roasted pork in the North Tawton area, we also offer an impressive array of modern menus that appeal to all tastes and accommodate different dietary requirements. In addition to our signature hog roast sandwiches, which are ideal for feeding a large number of people for any event, we offer a broad range of buffet and 3 course meal options.
Variety Is Key With The Hog Roast North Tawton Team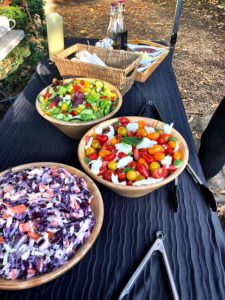 Hog Roast North Tawton incorporates the best slow roasted pork around, along with versatile menus that are guaranteed to please all of your guests. If you want a different meat option or a second meat choice for a larger event, we provide a selection of other meats too, including beef, lamb and chicken for example. All of our meats are carefully sourced from ethical producers and prepared using our unbeatable slow roasting method. We also very considerate when devising our menus that we cater for a range of dietary needs and you will find plenty of vegetarian and vegan options across all of our menus.
Regardless of which menu you choose, the size or your event or the location of your venue, we will make every dish from scratch on-site exclusively using locally sourced ingredients that are equally high in quality to our range of meats. We are able to freshly prepare all of our dishes in any type of outdoor or indoor environment because we are a highly adaptable and completely self-sufficient catering company.
Whether you want refined food in a rustic location or a stylish meal in a more formal indoor setting, the Hog Roast North Tawton team can offer you your perfect menu for any event in North Tawton.