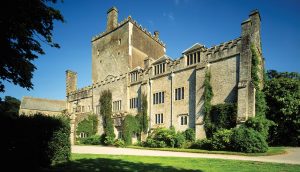 Yelverton is best known for its prominent Roborough Rock, which lies close to the main road to Plymouth and the lovely Burrator Reservoir. This expanse of water is a nature reserve and Site of Special Scientific Interest, with plenty of bird watching and trout fishing to enjoy, as well as an unspoilt woodland which conceals the remains of many historic settlements to explore whilst you are taking a stroll.
If you are in need of some tasty, freshly prepared food for an outdoor event or indoor party anywhere in Yelverton to celebrate a special occasion or feed the troops after a team building day at the reservoir, Hog Roast Yelverton can do it all.
Great Food for All Occasions
Our versatile approach and varied menus mean we can travel anywhere and provide food fit for all tastes and occasions. Our hog roast machines are robust enough to be transported over rough terrain and elegant enough to be a great centrepiece for more formal occasions.
We have the best hog roasts in the area and plenty more besides. Our ethically-sourced meat is carefully selected from the best local suppliers and all of our other ingredients are also the freshest homegrown produce available.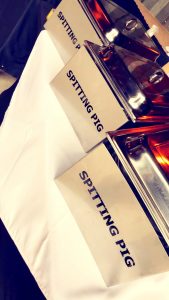 Wherever we are cooking, the Hog Roast Yelverton team always make everything from scratch at your venue, even if you have chosen one of our more sophisticated 3-course menus with canapes. We will arrive several hours before your event is due to take place and our catering assistants will work with skill and precision to prepare all of the side dishes, starters and desserts whilst our chef expertly tends to the meat as it slowly roasts over the course of several hours.
We are incredibly organised and always serve right on time without the need of any additional help and if you would like your event to have a more formal feel, we can even bring along our own waiting staff who will provide full table service and take excellent care of your guests from start to finish.
Our flexibility, fresh ingredients and suburb standard of food and service makes Hog Roast Yelverton a great choice for any event in the area, no matter what location you have chosen, the theme of your special occasion or the time of year.