Living in a country with strong agricultural routes, means that today gardening is still one of the most popular past times in Britain, and as the summer draws in, bringing longer nights and higher temperatures, a great many brits flock to their allotments, to make the most and grow some wonderful veg. Of course tending an allotment is an all year round kind of hobby, but the summer is the perfect chance to have a barbecue and stay out in the sun for longer, which is exactly what Barry, the birthday boy wanted.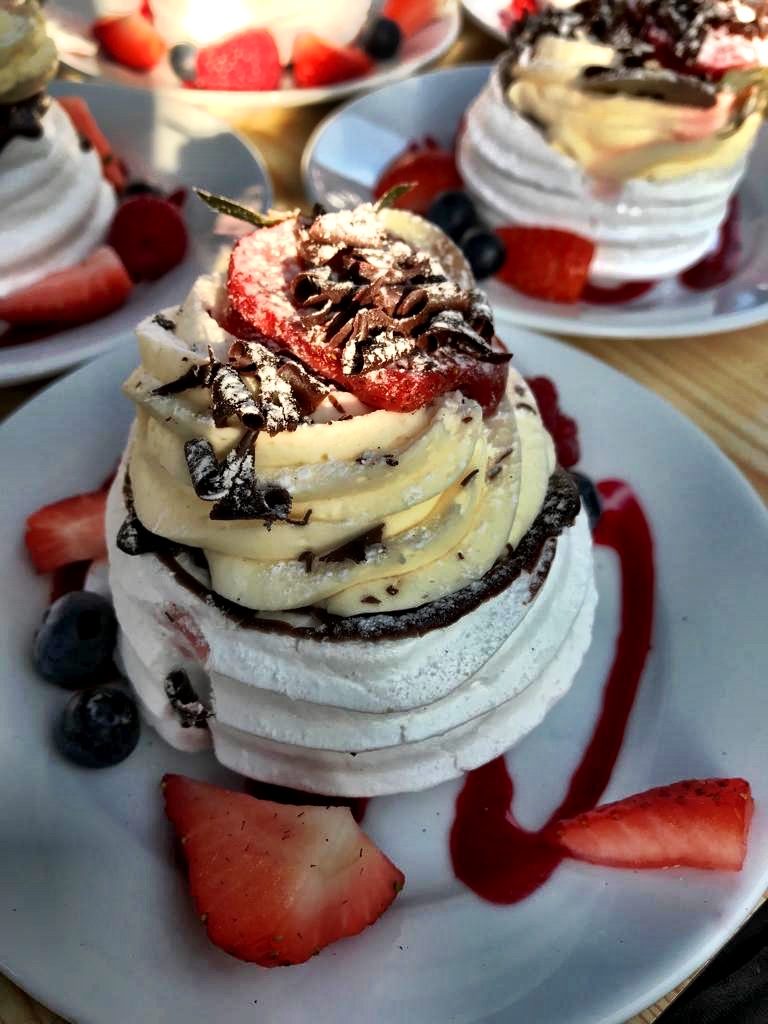 Celebrating his fiftieth birthday was important to Barry, who doesn't usually celebrate birthdays. But this year he'd had the perfect idea – hiring the team at Hog Roast Newton Abbott to provide a wonderful barbecue for him and his friends and family at the allotment. He spoke with us and arranged a date and time as well as selecting the perfect menu. He chose pigs in buns, the Hog Roast Newton AbbottN classic, but also opted for Vacherins of Strawberries and Passionfruit cream as an option for desserts, for him and his fifteen guests.
When the day came the weather was thankfully wonderful, and our from Hog Roast Newton Abbott arrived at the allotment nice and early, before Barry himself, to get everything ready. We slow cook all our meals, using only fresh, raw ingredients on site. Roasting a hog slowly over the course of several hours is the key to achieving our succulent flavour and crispy crackling, as when the meat cooks, its natural basting fluids disperse evenly throughout the meat. We prepared our Hog under the protection of a gazebo, which provided some much needed shade from the intense sun.
Barry and his friends and family enjoyed their hog roast in the sunshine, as well as a few drinks, as they laughed and tanned. Barry also enjoyed sharing his allotment with the people he loves on his special day, and took great delight in showing off the flowers that he's growing. In the end, when there was nothing else left to do, the team from Hog Roast Newton Abbott tidied away their mess discreetly and disposed of any waste offsite.