With the long-awaited onset of some decent British weather comes the inevitable BBQ season! Here at Hog Roast Infracombe, we love to get out and about and cater at people's events up and down the country and we have to admit it's all that bit better if we can get outside and get some sun whilst we are at it!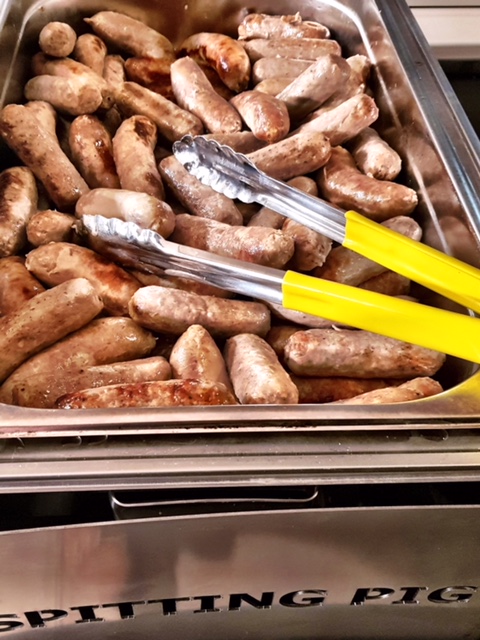 This weekend we were catering at Daniels home, where he wanted to put on a BBQ for his friends and family. Having just moved to a new house, Daniel thought this would be a good opportunity to invite people over and a chance to mingle with the new neighbours. Hog Roast Ilfracombe had been enlisted to come and cater and Daniel mentioned when booking that amongst his friends he was a notoriously bad cook. He told us that for once he wanted to put on a decent meal for them and thought why not give them a treat and hire Hog Roast Ilfracombe to come and cook a BBQ?! We couldn't disagree with him and thought a BBQ was a lovely idea and so straight away started to make our preparations.
Considerably the most major component of a BBQ is the meat and that's where Hog Roast Ilfracombe truly excels! Having been in the catering business for over a decade we have extensive relationships with local suppliers, and this includes butchers. So of course, we are able to supply our guests with nothing but the highest quality, locally sourced meat for all of our events. For Daniels BBQ we were out to impress and so made sure we brought along lots of butcher's selection burgers, pork and apple sausages, spare ribs and chicken that we marinate in our own recipe rubs. When you have delicious ingredients it's difficult not to make a fantastic meal and so our Hog Roast Ilfracombe team were confident as always that Daniel and most importantly his guests would be impressed with our BBQ!