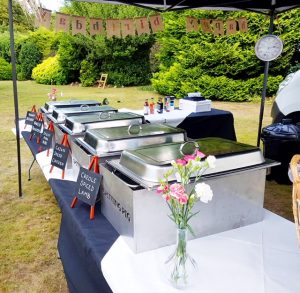 If you want to hold a big party and impress your guests with fantastic food, serving a hog roast is a good way to do it. A spitting pig, with crispy skin turning on a spit is a sight that makes your mouth water. It is hardly surprising that many event managers and party hosts, in the area, hire the Hog Roast Ilfracombe team.
Tastes are changing, but a whole hog spit roast is still something most people look forward to and enjoy.
A range of succulent Spit Roasted Meats
A whole hog roast goes a long way. You can easily feed around 80 people with a regular pig. If you are holding a big party, or hosting a corporate event, you just need to order more than one hog.
The majority of the meat is lean, yet it is always moist and succulent. As the hog turns, the juices spread through the meat making every morsel taste divine. For those, who like a little fat there is the treat of crisp, golden crackling to enjoy alongside the meat.
At Hog Roast Ilfracombe, we understand that everybody is different and that people like a choice. For this reason, we also offer you the option of ordering other spit-roasted meats. We will happily spit roast any meat that you want, and cook it all to perfection. You just need to let us know what you want when you place your order.
Our professional chefs will arrive in plenty of time to cook the food and set up the buffet table. They will also serve the meat to your guests should you want the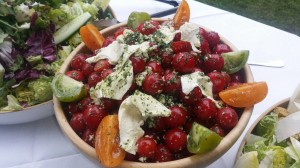 m to do so.
For more formal events, there is also the option to hire our full catering team. We can provide crockery and waiting staff as well as food that is suitable for serving at a sit down event. Our menus also include a full range of salads, canapés and desserts for those who want this type of food.
Do your own Cooking with a Hog Roasting Machine
If you enjoy cooking and would like to have a go at cooking your own spit-roast we can help. You can hire a full sized hog roast machine from us.
So, if you want beautiful food for your event we urge you to get in touch and let us give you a quote.