If you're looking for the complete package, you'll find it right here at Hog Roast Dawlish! Offering our customers and clients outstanding customer service, out-of-this-world flavours and a range of menu plans that are designed to dazzle the whole family, we have everything you could possibly want – or need – for your next event.
Whether you're getting hitched and are looking for a formal banquet or are seeking out some simple grub to serve to guests at a cosy get-together, we're confident that you will be able to find exactly what you're looking for, at Hog Roast Dawlish. And if not? Well, we can always help you design your very own, 100% bespoke menu plan by allowing you to pick and mix your favourite dishes from across our vast range of pre-set menus to create something that's entirely unique to your specifications.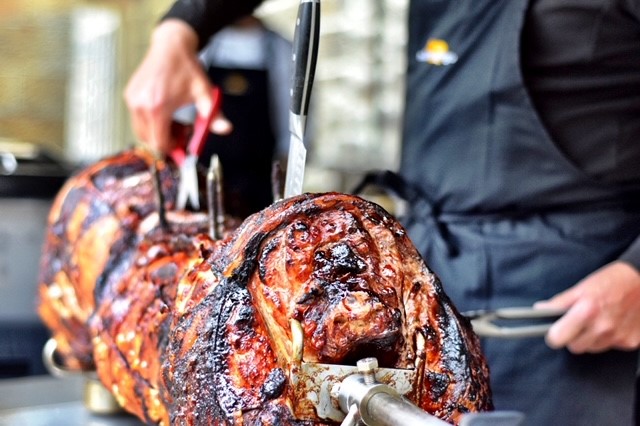 As well as these, when you choose Hog Roast Dawlish, you get the assurance that every single ingredient that goes into making your meal will be sourced from ethical-grade, local farms with accreditations. So, you can dine with confidence knowing that your food is completely traceable and won't have travelled far before landing on your plate. In our opinion, this authentic farm-to-table style of dining is not only better for the planet, but it also helps to enhance the flavours of the food we serve, as everything is fresh, hand-chosen and then prepared on-site in the hours leading up to your event.
And remember: we can also offer you so much more than just hog roasts! While they might be our bread and butter, our passion and our namesake, we recognise that variety is the spice of life. So we have dedicated a lot of our time to developing some delicious recipes (some of which are inspired by delicacies from around the world!) to suit every set of taste buds. This means you can choose from poultry, beef, lamb, game, fish and even veggie/vegan options to ensure that everyone on your guest list feels included and cared for.
Ready to see what Hog Roast Dawlish can offer you? Simply pick up the phone or send off an email and we'll give you an instant quote!