Whether you're planning a wedding and are hoping to get hitched in a scenic location, have your heart set on organising a truly unforgettable bash for a milestone birthday or simply want a special break away from the hustle and bustle of everyday life with the family, you'll find Higher Wiscombe is the place to be.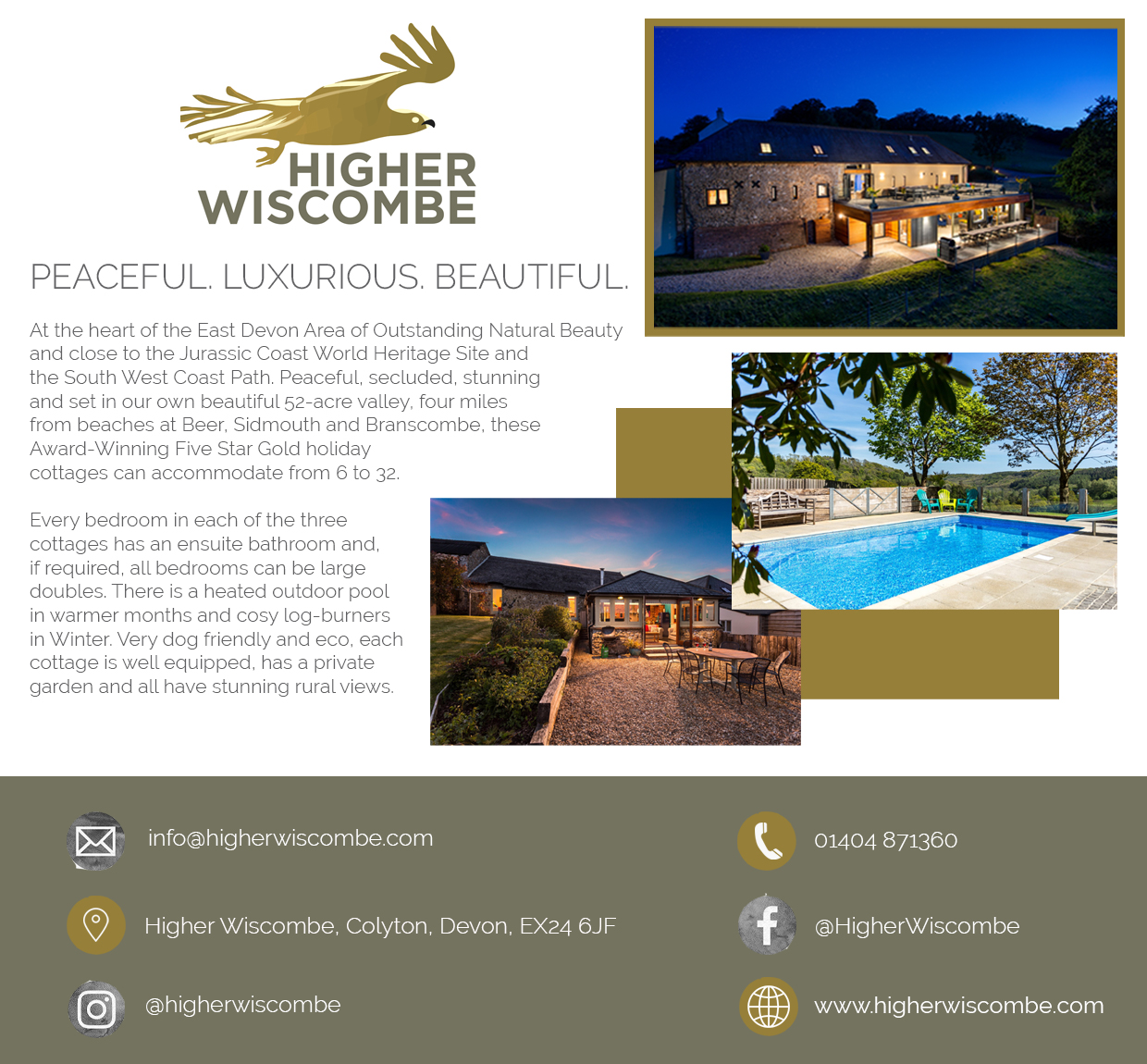 Suiting a wide variety of events and functions, this idyllic 52-acre valley hosts a collection of luxurious, 5-star eco-friendly cottages; each of which is kitted out with everything you could possibly need – or want – for a comfortable stay. As far as the amenities go, you'll love the private gardens and dipping your toes in the heated outdoor pool when the sun is shining, and during the winter months, there are cosy log burners for you to warm up to! Oh, and you can even bring your pooch along!
As if that wasn't enough to convince you to book now, Higher Wiscombe is located at the very heart of the aptly named Area of Outstanding Natural Beauty. Yes, from postcard-perfect coastlines to the rugged cliffs of the Jurassic Coast World Heritage Site, this splendid slice of East Devon has everything going for it – including the fact that it just so happens to be Hog Roast Exeter's new partner venue!
You read that right: Hog Roast Exeter has recently joined forces with this iconic location, and we couldn't be more delighted! This means that while you're enjoying the breathtaking scenery that this place has to offer, you can also be chowing down on a fresh and tasty meal from one of Devon's lead catering services!
Just like Higher Wiscombe, which can effortlessly accommodate any event style you have in mind, Hog Roast Exeter has plenty of lip-smacking menus for you to choose from. You'll find these pair perfectly with all themes and budgets, and the ease of being able to build an event package that covers the two main elements of your function in one simple phone call is something you won't want to miss out on.
Not only is the booking process effortless and convenient for you as the customer, but by utilising our partner venues, you are guaranteed a smooth service from start to finish. Having already developed a strong rapport with the staff at Higher Wiscombe, our caterers can work with the hosts to ensure your dinner service runs as smoothly as clockwork. To find out more, get in touch today!