As we all know, summertime opens up so many doors to the kinds of events you can plan! From back garden barbeques and alfresco dinners among nature to hog roast sandwiches by the coast and fab feasts at thrilling outdoor locations, there are unlimited options for you to make the most of now that warmer weather and sunshine are on their way. And so that you can enjoy your events without having to stress about cooking for your friends and fam, Hog Roast Shebbear is here to lend you a much-needed helping hand!
Proudly offering you and your loved ones the chance to trial the best quality, handcrafted food options that Devon has to offer, Hog Roast Shebbear's band of expert caterers are guaranteed to blow you away with their out-of-this-world culinary skills! With over 25 years of combined catering experience, our team of professionals know exactly what it takes to ensure the success of any event, and they're not afraid to rise to a challenge.
Since our inception, Hog Roast Shebbear has been tasked with catering for all sorts of unique events, celebrations and corporate functions, and nothing is ever too much trouble for our team; especially our catering manager, Adam, who is renowned for going the extra mile to make sure that our customers and their guests are always fully satisfied.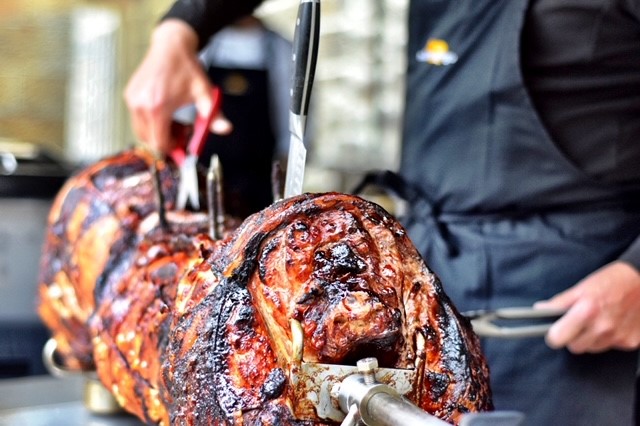 So, whether you find yourself looking forward to a string of sleepy summer days spent sipping on fresh lemonade in the garden and munching on smokey, barbequed meats, or humid evenings at the beach with a bonfire on the go and scrumptious hog on a spit, now is the perfect time to make a start on planning your upcoming shindigs.
With menus to suit all occasions and budgets, Hog Roast Shebbear is the prime choice for your summer celebrations, so be sure to get in touch with our team as soon as possible to find out more about what our caterers can do for you! We'd be delighted to assist with whatever party you have planned, but you'd better be quick – with lockdown over, our spaces are filling up fast!