Hog Roast Winkleigh's latest event was a very sweet, very loving family event. It was a belated wedding celebration following a secret elopement. The newlywed clients wanted a tasty buffet for their two newly joined families to enjoy as they celebrated their marriage.
The clients worked closely with the Hog Roast Winkleigh team to come up with an informal but utterly scrumptious menu for the buffet. The meal would need to feed their 25 assembled guests, and so they wanted a varied food selection, including something for a few young children.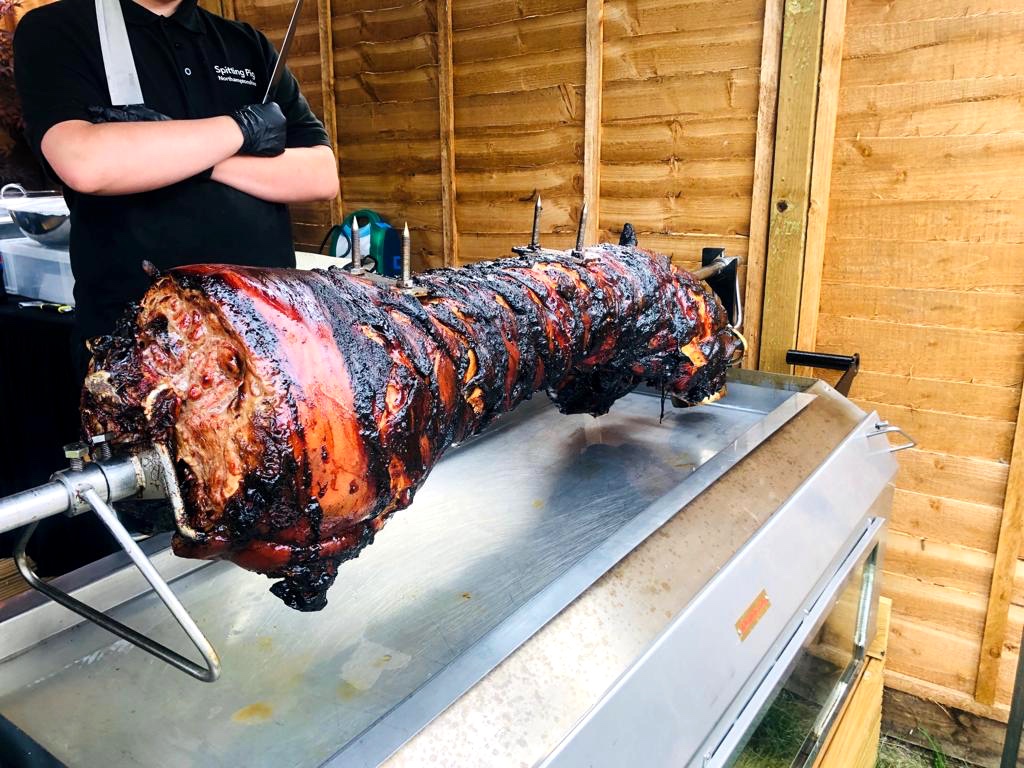 The menu for the buffet was selected quickly and easily. The catering package for the event also included the use of Hog Roast Winkleigh's finest wooden bamboo crockery and cutlery. Also, at the end of the catering element of the event the Catering Manager would quietly and discreetly tidy away, taking all waste from the buffet away from the private home venue of the celebration.
The experienced, friendly Chef from the Hog Roast team arrived at the client's home, where the celebration was to take place several hours before the proposed serving time of 6pm. This gave the Catering Manager plenty of time to set up the professional outdoor cooking equipment and the buffet serving table before getting to work on making all the dishes fresh by hand for the serving time.
The buffet menu for the celebration included the tasty delights of a Classic Hog Roast; which is a slow spit roasted pig served complete with crispy crackling, homemade stuffing and apple sauce. For the younger guests at the event the Chef created hot dogs with fried onions and soft bread buns, as it was felt this would be more appealing to the younger guests. There was also tasty grilled vegetable and halloumi skewers, along with an assortment of sauces. Finally, there was a fresh Green Leaf Salad, skin on potato wedges and a large basket of soft gluten free rolls.
After the buffet had been thoroughly enjoyed the Chef quietly tidied away. The guests and clients had been thoroughly pleased by the buffet.