The latest clients of Hog Roast Chittlehampton proved that love is beautiful at all ages and should always be celebrated. The teams' clients were a couple in their 70s who decided to get married as soon as the lockdown restrictions were lifted. The happy couple then had a belated wedding party to celebrate their marriage with their families.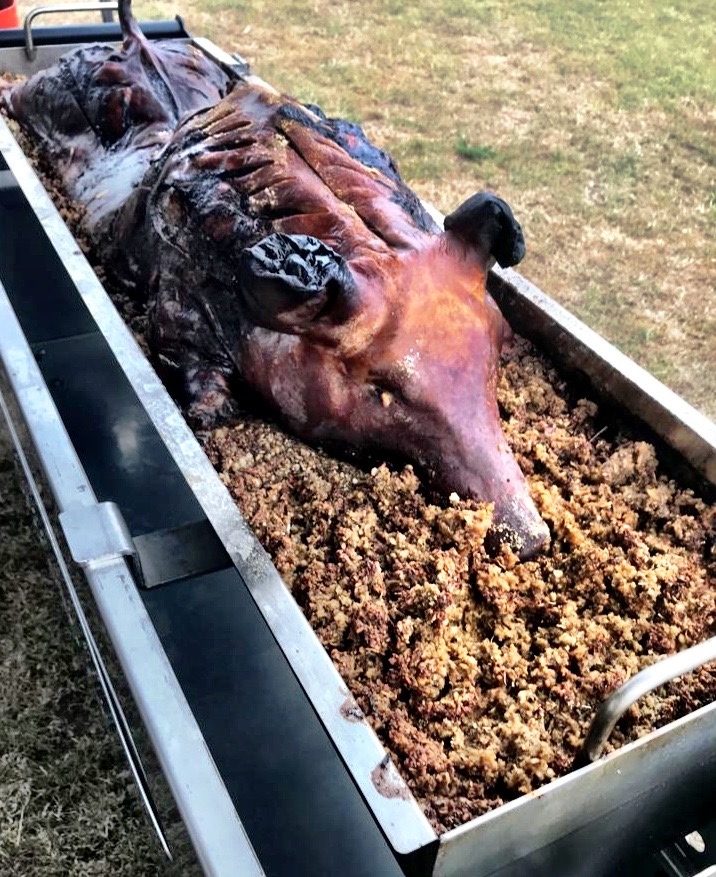 The clients wanted quite a simple menu for their 20 party guests, stating that the point of the party was to recognise the commitment and feelings that they have for one another, which is simple: they love each other. Everything about the celebration was simple, modest, polite and elegant, much like the couple themselves.
As part of the catering package the newlywed clients paid for the Hog Roast Chittlehampton team would not only make the buffet for the event, but they would also provide high quality reusable wooden bamboo crockery and cutlery for the guests to use, which the clients' loved. These pieces of crockery and cutlery were then collected by the Catering Manager at the end of the event and taken away from the venue along with all the catering waste and rubbish- which was later disposed of responsibly by the team.
The venue for the event was the couple's large back garden, it meant that there was plenty of space for the catering equipment, gazebo and serving table. The Catering Manager from Hog Roast Chittlehampton arrived several hours prior to the 4pm serving time, this was so that they had enough time to prepare all the dishes fresh on site.
The buffet was ready at 4pm on the dot and the guests tucked straight into it. There was a Classic Hog Roast, with crispy crackling, homemade sage and onion stuffing and tasty apple sauce and a mountain of gluten free bread rolls. There was also grilled vegetable and halloumi skewers, as well as a Greek salad and a large platter of skin-on wedges.
The weather held fair for the party and the guests and newlyweds had a fabulous time quietly celebrating. Everyone had a wonderful time and everyone from Hog Roast Chittlehampton wish the newlyweds all the very best for the future.