When it comes to looking for the number 1 catering service in the area then you need look no further than Hog Roast Bude! We are renowned in the area for being a high quality, cost effective and not forgetting delicious catering providers. For any style of event or occasion you can rely on Hog Roast Bude to do their upmost to impress your guests. The expert team can provide a fantastic spread that your guests will be talking about for months to come!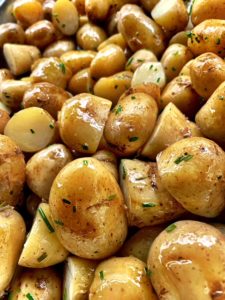 Rachel recently contacted Hog Roast Bude as she was in the midst of her party planning. She is looking forward to celebrating her 30th birthday later in the year and wanted to be ahead of the game. All of Rachel's friends and family know her well for being super organised and she said they were very surprised it wasn't planned even sooner! But Rachel, ever the optimist is looking ahead during these times and enjoying planning a big 30th birthday bash for everyone to enjoy.
When speaking to a member of our team it was evident that Rachel knew exactly what she wanted, she had already taken the time to browse through our menus and decided on our classic hog roast menu to feed her expected 150 guests. With the date in the diary and more plans to be getting on with Rachel was certainly keeping busy, as are we hearing about all your exciting plans coming up!
Don't be wishing summer 2020 away already and make sure you have something to look forward too, lovely garden parties and annual celebrations with the help of Hog Roast Bude to put on a delicious spread for all your guests to enjoy! Contact a member of our team today who are on hand to help with your planning!