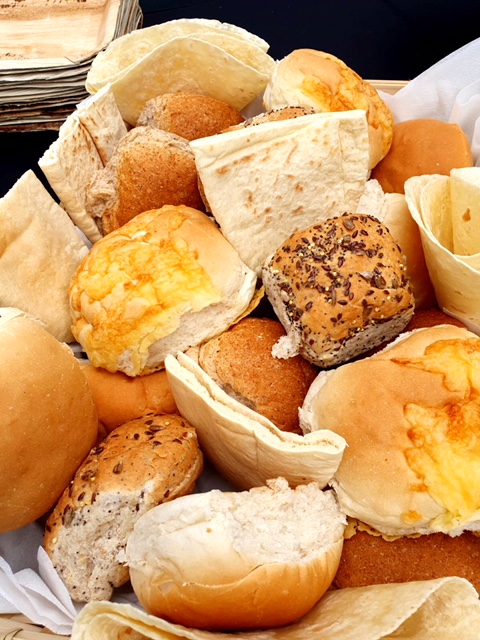 A Hog Roast Brean feast can be as big or small as you want it to be, with either a simple but scrumptious main, or a main and some sides, or even a multi-course menu featuring several handcrafted canapés and a selection of starters, mains, sides and desserts. Your wish is always our command! Whatever you're thinking of for your next special occasion, we've got you covered, with all kinds of lovely homemade food made out of fresh, wholesome, local ingredients, including the meat that we always source from trusted suppliers of farmers and butchers.

Any one of our many Hog Roast Brean menus may well be the perfect food to serve to your guests, regardless of whether you're organising a private party or corporate event, and no matter the location. Our trusty hog roasters are powered by gas, so we don't need mains electric to cook for you. While we're renowned for our traditional hog roasts, of course, we can also cook up a storm with a spit-roast or barbecue alternative, or a special standalone menu like our Southern Slow Roast or Loaded Fries.

Guests with special dietary requirements are not excluded from enjoying our food either, as we have all kinds of tasty options for diets including vegetarian, vegan and gluten-free (you may be surprised to find out that we can easily make our mouthwatering pigs in buns suitable for those with a gluten intolerance or allergy, simply by using gluten-free bread rolls or wraps, as all the other ingredients are already suitable).

Hog Roast Brean catered a party on Sunday evening, where we roasted a medium-sized hog for hours on end in a customer's back garden. We were asked to make our pigs in buns for most people but they also needed a gluten-free option for one of the guests, and when we let them know they could enjoy them just like everyone else, they were delighted.

Once the meat had sizzled to perfection and had a short rest, our chef crammed crispy crackling and moist meat into fresh rolls and wraps, topped with our own stuffing and apple sauce, and then everyone invited could enjoy a lovely feast.