If you've got an office Christmas party to organise, then why not impress your guests with a suitably festive, hog roast lunch from Hog Roast Trull?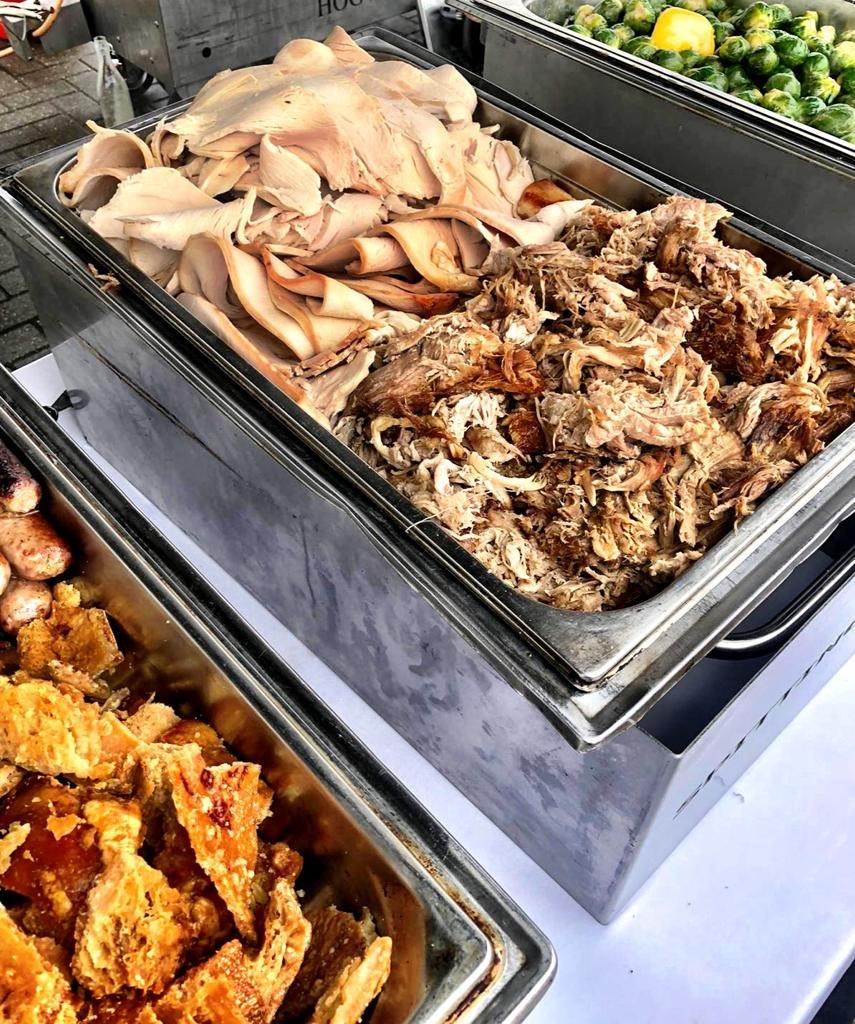 As unrivalled leaders in our field, we are proud to offer a fully comprehensive catering service, which features a wide selection of fully customisable menu options, making it easy for our customers and clients to find the perfect culinary plan to complete their special occasions. For nearly 30 years now, our dedicated team of caterers have been delivering out-of-this-world flavour combinations which bring together the nation's favourite hog roast qualities, helping people to forge long-lasting memories over their shared bond of exceptional food.
And now that the festive season has officially begun, Hog Roast Trull's services are in even higher demand than usual, with people all over the country looking to treat their friends, family and co-workers to one of our tasty menus! Fortunately, for small business owner Cameron, he was lucky enough to nab himself a booking for one of our fully catered for services earlier on in the month.
With hopes of treating his employees to a lip-smacking lunch, as a way to thank them for all the hard work they have put in throughout the year – and especially through the pandemic – Cameron had gotten in touch with our customer service team to discuss his options. Knowing that the client was keen to keep things traditional, our catering manager instantly recommended our festive menu, with pork as the chosen meat.
The idea of clinking glasses and digging into an authentic, crackling covered, spit roasted pig with his work family suited Cameron's needs down to the ground. Plus, with all the extra trimmings, not to mention side options of homemade cauliflower cheese, rich gravy, pigs in blankets, rosemary and garlic-seasoned roast potatoes, and a medley of seasonal vegetables followed by our brandy butter mince pies, this menu has something on offer to suit everyone's tastes.
With the event fully prepared for next Friday, Cameron has now let his staff know about the Hog Roast Trull treat he has in store for them, which has got the whole workplace buzzing with excitement!