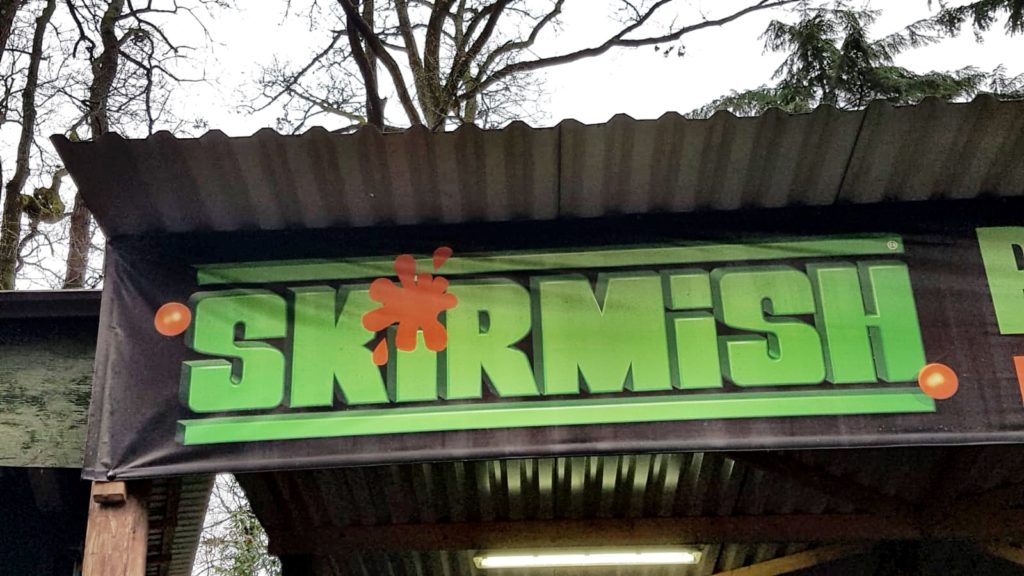 Recently, the Hog Roast Exeter team were hired by the Skirmish Paintball company in Exeter. The location was slightly more unusual than the usual Hog Roast event as it was located under tree cover in Stoke Woods. The food was to be served a buffet throughout the day and so the Hog Roast team had to work hard to ensure that they kept on top of the food to ensure that the buffet was maintained throughout the day.
The booking was organised by Shane from Skirmish Paintball Exeter who did a fantastic job of organising the event. He chose Menu One for his event which included a full hog roasted pig which was cooked on site in Stoke Woods, by the Hog Roast Exeter team, in one of their roasting machines. To compliment this, Shane selected an arrangement of sides from the Hog Roast team's menu to serve up with the meats. In addition to this, he selected vegetarian skewers for those with dietary preferences to ensure that the buffet would suit everyone's tastes.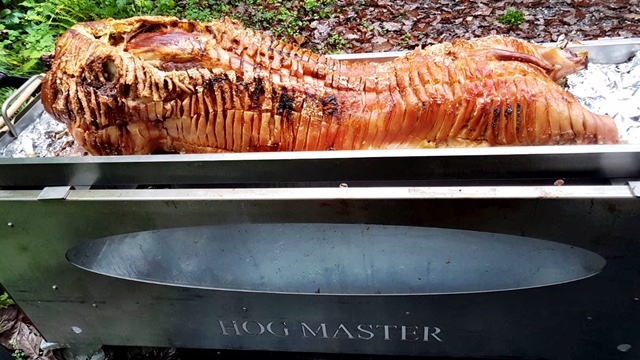 Shane informed the team that the event would be for between 50 and 60 people and so the Hog Roast Exeter team ensured that they made more than enough food for everyone. The Catering Manager, Martin, ensured that the service ran smoothly and all of the food was cook perfectly. The Hog Roast Exeter team worked hard to ensure that they provided a quick, efficient service to the customers so that they were not kept waiting for their food. In addition, the team ensured that they maintained the quality of their food throughout the service. Shane wanted the food to be served from 11:30 pm through to 1:30 pm and so it was crucial that the food was kept warm and fresh and that the team maintained their high standards throughout the service. The event was a great success and the team received many humbling comments on the quality of the food. The menu appeared to go down a treat with the customers and everyone found something they really enjoyed from the variety offered on the menu.