Here at Hog Roast Dartmoor, we aren't just all about rustling up big bold buffets in the great outdoors. We have an equally impressive record of preparing stylish 3 course meals for smaller celebrations in all manner of indoor locations too. We had another opportunity to prove our versatility recently when we were asked by a local couple John and Faye to provide one of our contemporary 3 course menus for their wedding reception for 30 people. Being in their 50s with grown up children, they didn't want their wedding to be a big brashy affair; they wanted something much more low key with only immediate family and close friends in attendance. That didn't mean that they were willing to make do with any bog standard catering though- they wanted a fresh and enticing menu that could be prepared in their small indoor venue, and after contacting Hog Roast Dartmoor, they knew that this was exactly what they were going to get!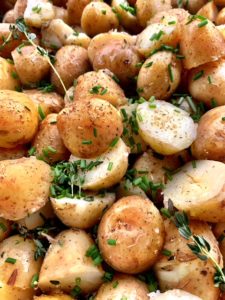 The couple were impressed not only with the extensive choices available across our wedding menus, but also our ability to make everything from scratch on-site using the highest quality locally sourced produce! After some deliberation, they decided to opt for one of our equally delicious alternative slow roasted meats rather than a classic hog roast – our succulent sirloin of beef served with horseradish sauce and homemade red wine gravy, served with rosemary and garlic roast potatoes and the best seasonal vegetables that the local area had to offer! They also chose our homemade soup to start and to end the meal, profiteroles and individual cheesecakes.
Our highly experienced wedding catering team were on-site several hours before the wedding meal was due to be served and by the time the new bridge and groom and their small entourage arrived, we had everything prepared to perfection and ready to be served to the guests!
John and Faye had a lovely day and all of the wedding party loved Hog Roast Dartmoor's food. We're really pleased they had such a great day and that we got the chance to showcase our adaptable approach to mobile catering in the process!