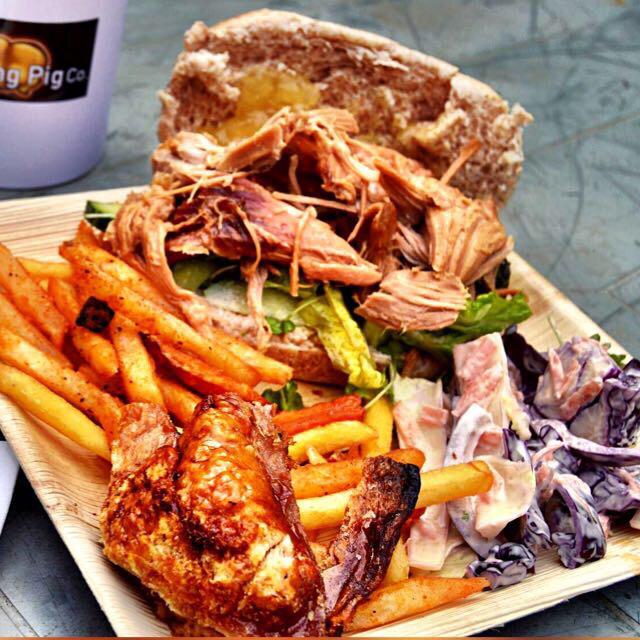 For a tasty treat that everyone will love, Hog Roast Axminster will do wonders for your next party or event, regardless of the type of menu that you're thinking of having us prepare, cook and serve for you on the day. Using fresh, quality ingredients, including the meat that we source locally from trusted suppliers who we've worked with for many years, our team work hard to fulfill your every culinary wish, whatever the occasion, and over time, we've catered everything you can think of – from lavish wedding receptions to informal celebration meals and huge conferences to school fairs.

We don't just cater to your wants, however, as we know full well how important it is for our customers to ensure that needs are catered too, so special diets such as vegetarian, vegan and gluten-free are also always on the cards if required when you book with us. We can help build your own menu from scratch if you prefer, to include one or many courses, and with a wide array of starters, mains, sides, desserts and canapés on offer, we've got all of your guests' preferences, diets and appetites covered. Plus with a Hog Roast Axminster speciality menu, like our scrumptious Southern Slow Roast or our finger-licking Loaded Fries, we can help turn your special occasion into an amazing one.

Hog Roast Axminster is often asked to cater functions with alternative and additional dishes, but sometimes, one of our stunning hog roasts is just the ticket, and for a birthday surprise that we attended over the weekend, that was the simple one-course menu that we served but one that was so mouthwatering and delectable that the guests won't forget for a long time.

After slow-roasting a local hog for hours on end under our watchful eyes, our team prepared the fixings of homemade stuffing and apple sauce, as well as plenty of fresh bread rolls and wraps, and then our chef carved away the crunchy crackling until it revealed moist and tender meat that would melt in the mouth. Once the guests arrived to the unmistakable aromas, it was time to serve piles of pigs in buns – our signature food that never goes out of style.