Recently, the Hog Roast Brixham team were hired by Brian who was in charge of organising a catering option for a conference between several local businesses. Many of the guests coming to the conference were very well respected so it was very important that the conference was perfectly organised and the guests could not find fault. The team arrived in plenty of time to cook the food and prepare the sides fresh on site and served the buffet indoor during the conference.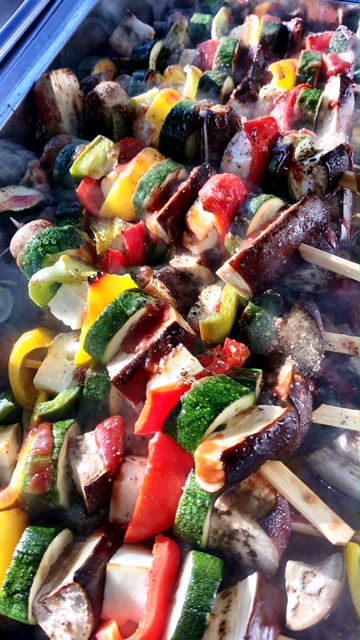 Oliver chose from the selection of corporate hospitality menus offered by the teams and settled on Menu Four. This menu offered a huge variety of different meats and sides so that all of the guests found something they liked on the buffet. The Hog Roast Brixham team cooked all of the food fresh on site and ensured that all of the food remained warm so that the guests could find no fault with the service. The first course consisted of canapes which were offered to their guests upon their arrival. The canape selection included vegetarian feta skewers, wild mushroom bouchees, grilled fillet of beef, Dim Sum and pate en croute.
   The main meal was served as a buffet which included one main meat option of slow roasted lamb seasoned with rosemary served with mint and a mustard and dill sauce. In addition, a classic vegetarian option was provided which the team ensured was just as tasty as the meats. Crusty bread rolls, wraps, seasonal vegetables and a selection of sauces was laid out along the buffet table in the conference room. The Hog Roast team's head chef ensured that all of the food was ready on time as it was crucial that Brian made a good first impression on the rest of the business guests. The Hog Roast Brixham team also provided two different puddings for the guests to enjoy including a fresh fruit salad, consisting of seasonal fruit smothered in fruit juice, and individual cheesecakes served with cream. Afterwards, tea, coffee and mints were served to the business guests to ensure that team left the conference on a great note.