We all need something to look forward to at the moment, right? If you have had a celebration on hold for far too long and you have decided to book it well in advance so that you (hopefully!) won't have to worry about any restrictions still being in place, the Hog Roast Lapford team are here for you!
We are currently taking bookings as far as 2023 for any type of event, whether it be your long-awaited wedding or a family celebration that hasn't been able to take place yet, we are able to provide impressive mobile catering solutions for any occasion taking place in the area.
Whether are one of our highly valued regular clients or equally valued new clients, we will take care of all aspects of the planning and logistics when it comes to the food and service, and we will create your ideal menu for your day. We also have the flexibility to deal with any necessary changes – in fact, the current situation has made us even more adaptable than we already were!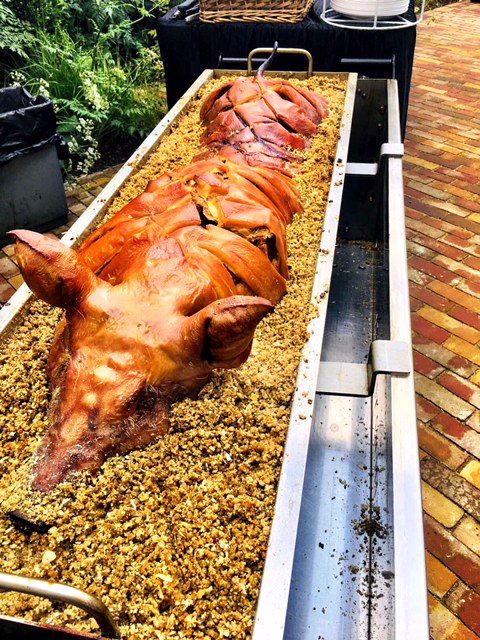 As well as our magnificent hog roasts, we have plenty of varied menus on offer, which differ in style and levels formality, including buffets and 3-course meals with table service. They all feature lots of diverse dishes that will be freshly made on-site, including alternative meats and vegetarian and vegan options. We have catering packages to suit all sizes of events and satisfy all budgets, and we're sure you will be pleasantly surprised by just how cost-effective all of our catering options are!
We are able to give you a free quote for any type or size of event and there are several convenient ways you can get in touch with us about our catering services – you can give us a call, send us an email or fill in our query form, whichever you prefer.
It may still seem like we have a long way to go before events are permitted to take place again, but if your hire the Hog Roast Lapford team for any occasion you are planning for 2023, we will make sure that is it worth the wait!