While an estimated 4 million Britons have committed themselves to take part in Dry January this year as part of their New Year's resolutions, some aren't quite ready to give up on December's festivities just yet, and kicking off the new decade, Hog Roast Newton Abbot was invited to serve one of our lip-smacking menus at a local craft beer festival. With upwards of 400 people set to attend the celebration which has become somewhat of an annual tradition for the town's locals, there was a lot of work to be done ahead of the day. But no event is too big or too small for our team of lively catering staff who revelled in the opportunity to prove once again that they can turn their hands to anything!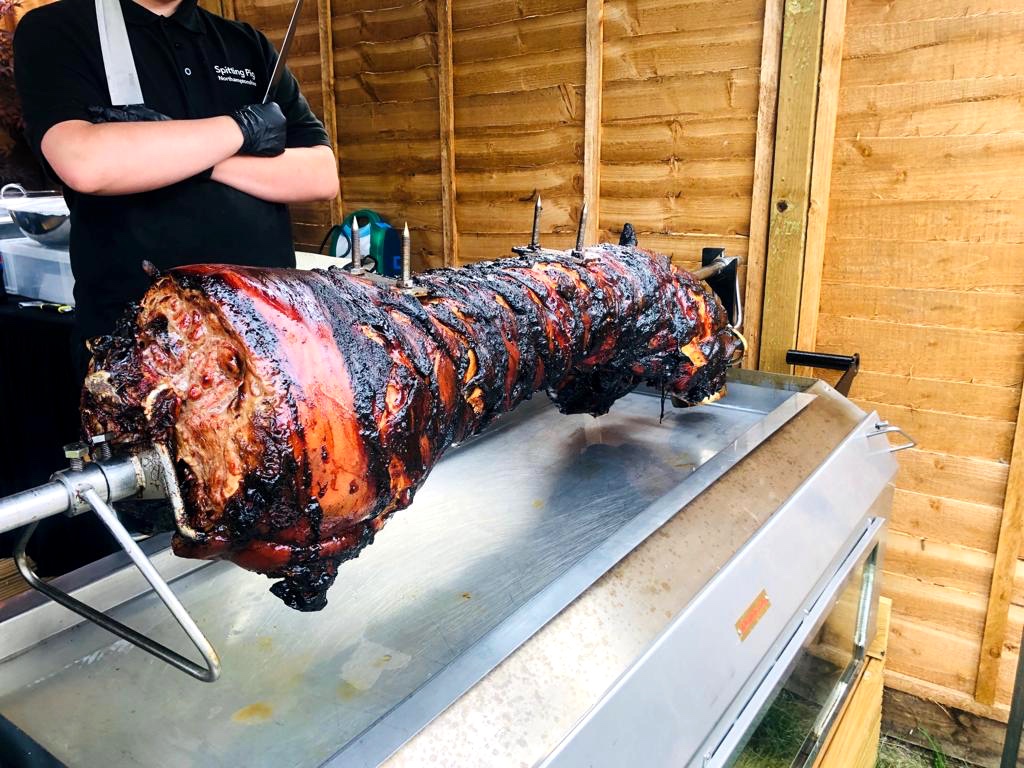 Anticipating an array of different dietary requirements, our catering manager at Hog Roast Newton Abbot had recommended an almost entirely bespoke menu to ensure exclusivity by offering a combination of succulent meats, tasty veggie and vegan options as well as some irresistible gluten-free dishes which the client was very happy to go ahead with. It wasn't long after the booking was finalised that the news of our involvement in the festival began to circulate, and as the excitement among the ticket holders started to build, our catering team remained calm and collected as they secured an abundance of locally-sourced and wholesome ingredients for the event.
When the day of the festival finally arrived, Hog Roast Newton Abbot made the journey to the outdoor venue where after setting up the catering equipment, they worked tirelessly to prepare a finger-licking buffet of spit roasted pig with all the trimmings, juicy gourmet sausages and BBQ 100% beef handmade burgers along with sides which included a trio of fresh salad options, crunchy coleslaw and jacket potato wedges. For those following plant-based diets, they had also whipped up some of our increasingly popular mushroom and haloumi burgers and grilled veggie skewers with optional haloumi which went down a treat with everyone in attendance.
Despite the cold weather and intermittent showers of icy rain, no one could help but smile as they indulged in the unique beer flavours and soul-warming buffet which made for the perfect combination!