Our long-term Hog Roast Lyme Regis customers return to us again and again for more than just our delicious, fresh, homemade food; it's also for our top-notch service that we're just as proud of. Our expert chefs and catering assistants always work hard to ensure our customers and their guests are all well-fed and satisfied and this includes those with dietary needs, as we really do want everyone to enjoy our culinary offerings and not just the majority.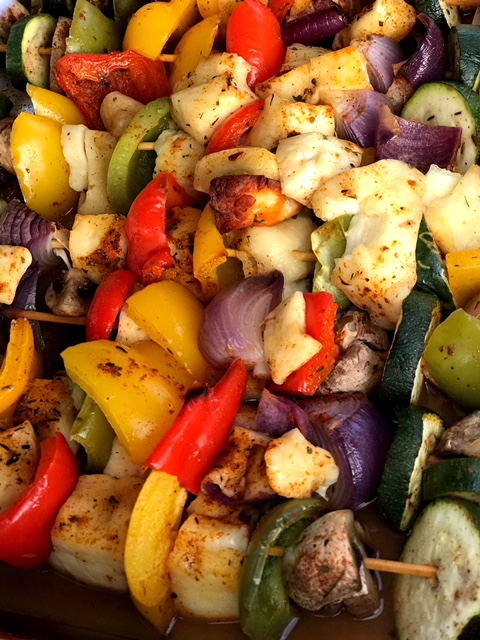 When it comes to meat alternatives, we can cater for vegans and those on plant-based diets as easily as vegetarians, with tasty options like veggie kebabs, stuffed mushrooms and peppers or mac and cheese (the latter of which we recently made dairy-free for one of our customers). Nevertheless, we also cater for guests with other dietary requirements too, like making sure guests with a gluten intolerance or allergy can eat our sumptuous pigs in buns (just with special bread rolls, as all the other ingredients are already suitable) or with our chefs whipping up a dairy-free or nut-free dish, for example. Whatever your catering needs, Hog Roast Lyme Regis will do you proud; just let us know in advance and we will help you to devise the menu of your dreams.
For her 30th birthday party that Hog Roast Lyme Regis catered over the weekend, Clare had asked us to serve our famous pigs in buns and to provide gluten-free bread rolls for two of the thirty guests, but she also needed a vegetarian option too and after persuing our various menus, she decided that our veggie skewers would be the perfect choice. With chunks of halloumi cheese, and fresh veg including mushrooms, tomatoes, mixed peppers, red onion and courgette, all grilled and served with pitta and Tzatziki, our skewers are undoubtedly our most popular vegetarian option and can be made vegan with a couple of tweaks.
On the day of Clare's milestone birthday, our team cooked a hog roast to die for and the meat and crackling made mountains of pigs in buns, which were served inside fresh bread rolls together with our own apple sauce and stuffing, and the vegetarian guests loved our skewers just as much as the carnivores loved their food.