Hog Roast Tedburn St Mary's latest event was a special Gourmet Delivery. A piping hot buffet was delivered to 25th Birthday boy Philip's house, one that was full of delicious dishes that he had selected and that were ready to be enjoyed by him and his guests.
Client Philip loved the Hog Roast Tedburn St Mary Gourmet Delivery service as it meant that he could enjoy the buffet with his friends while in the comfort of his own home. He had worked with the Hog Roast Tedburn St Mary team to put together a menu that included everything he wanted. Included as part of the catering package that Client Philip paid for, was the use of disposable crockery and cutlery that the team would provide.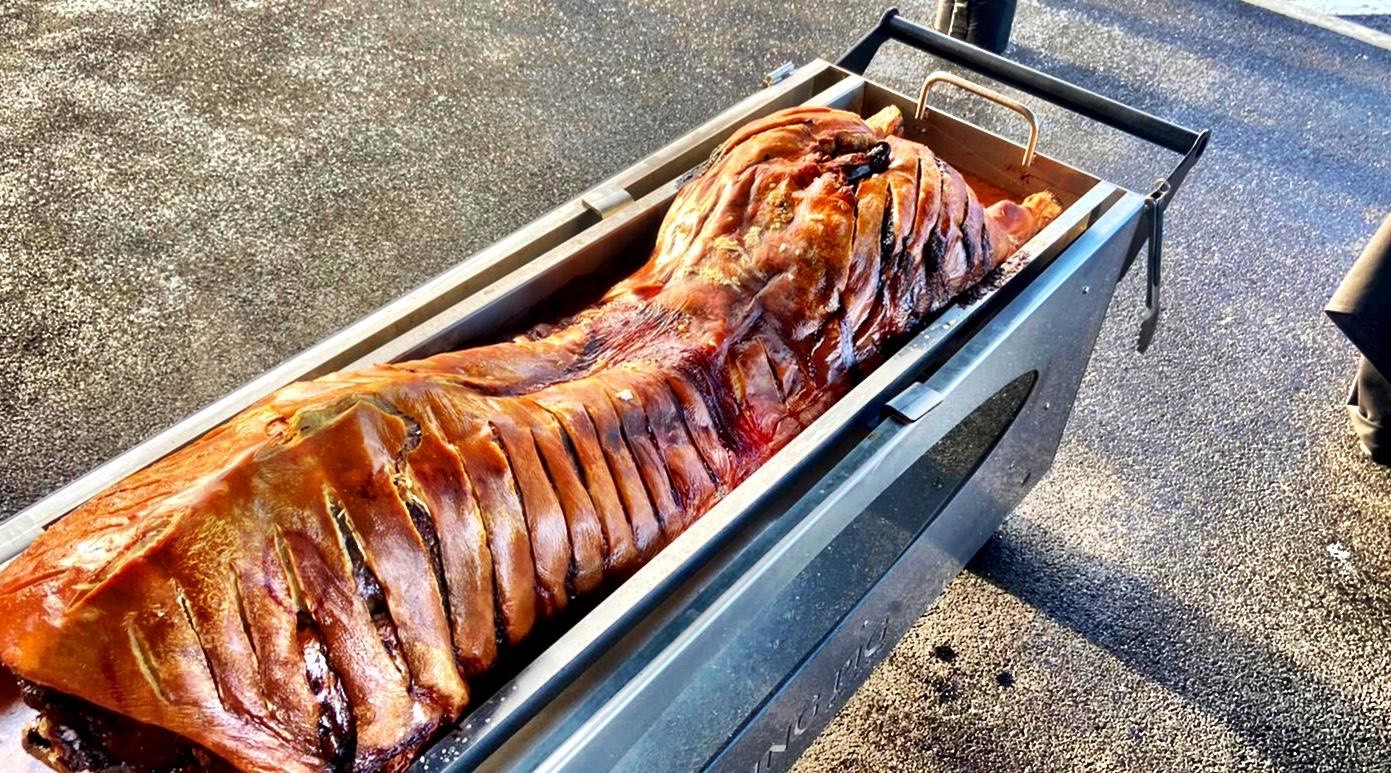 The buffet for the party with Client Philip and his 12 guests was made by hand in the hours leading up to the 6pm delivery time. Chef Luke was on hand at the Hog Roast Tedburn St Mary kitchens in plenty of time to create every dish fresh from scratch. 
As each dish was prepared and cooked through it was packed by Chef Luke into large transport trays. These kept the food warm and safe during the journey to the Clients home, where the party was taking place.
The buffet included the tasty delights of: BBQ 100% beef burgers and delicious Chefs own gourmet sausage. So that the guests could make their own hotdogs and burgers, there was a pot of shredded cheese and a basket of assorted soft rolls. Also included in the buffet was grilled vegetable and halloumi wraps and BBQ pulled jackfruit, which were tasty on their own or could be enjoyed with any number of sauces and dips. Finishing off the top notch birthday buffet was a large tray of assorted sweet potato and regular potato treats, which are always a firm favourite at events.
Chef Luke was happy to see that the birthday party was in full swing when he delivered the buffet and Birthday boy Philip collected the trays from him. The food was immediately ready to be served straight from the trays.
Later on Chef Luke collected the rubbish from the event, which would be disposed of responsibly the team.
The party was a brilliant success, Philip and his friends had a great time celebrating his special day.