For a sumptuous meal, there can be nothing better than a traditional hog roast centrepiece and with Hog Roast Fivehead, you can be sure of high-quality, local meat cooked to perfection by experts who love what they do. We've spent many years helping our customers to create amazing memories with their guests, at all kinds of special occasions including birthday celebrations, wedding receptions, corporate functions and so much more, and not just with our signature food either…
If you're thinking of a different kind of menu for your event or party, maybe a heap of spit-roasted turkeys or chickens or a hunk of spit-roasted beef or lamb, or even a barbecue of ribs, sausages and beef burgers, Hog Roast Fivehead can easily do that instead if you prefer. Alternatively, with one of our standalone menus, like our spectacular Southern Slow Roast, our luscious Loaded Fries or our amazing Alfresco Menu which we recently introduced, we can impress everyone with something totally different and perhaps unexpected. Plus if you're planning a menu of multiple courses, we have plenty on offer, with starters, sides, desserts and even handmade canapés to choose from, whether you want to add one or many to your own menu.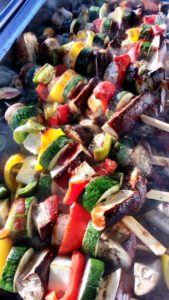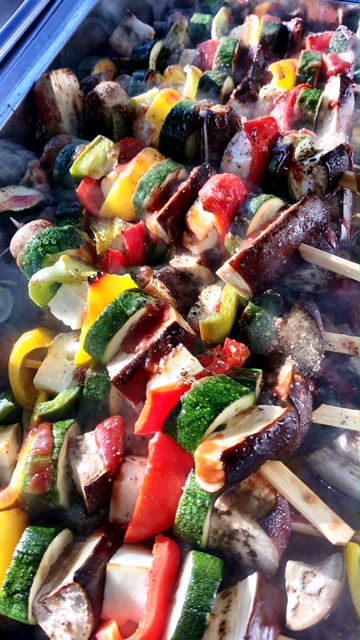 While we can save you a lot of time and stress by having us cater with delicious food, you also get to enjoy that food along with your guests, and one of the ways in which we ensure that everyone gets to eat our tasty offerings is by catering special diets when needed. Whether you're inviting vegetarians, vegans or guests on a plant-based diet, or you need us to cater for those with any food allergies or intolerances, like gluten-free or dairy-free, just let us know when you book our services and we'll help you to decide which alternative options we'll prepare, cook and serve, fresh on the day, just like your other food.
Whatever you fancy and whatever your guests want and need, Hog Roast Fivehead can help to wow both you and your guests with all kinds of gorgeous food that not only look good and smell lovely but also taste sensational.