Devon's Best Hog Roast Caterer
If you are planning a party, the Spitting Pig Devon team would love to provide the food for you. We have many years experience, so when you hire us you know you are going to get great food that tastes great.
Our professionally trained chefs offer a huge range of foods, so you know that the tastes and dietary needs of all of your guests will be catered for. Everything is prepared on site to make sure that it is fresh, cooked to perfection and tastes great.
Hog Roast Devon – Catering for any event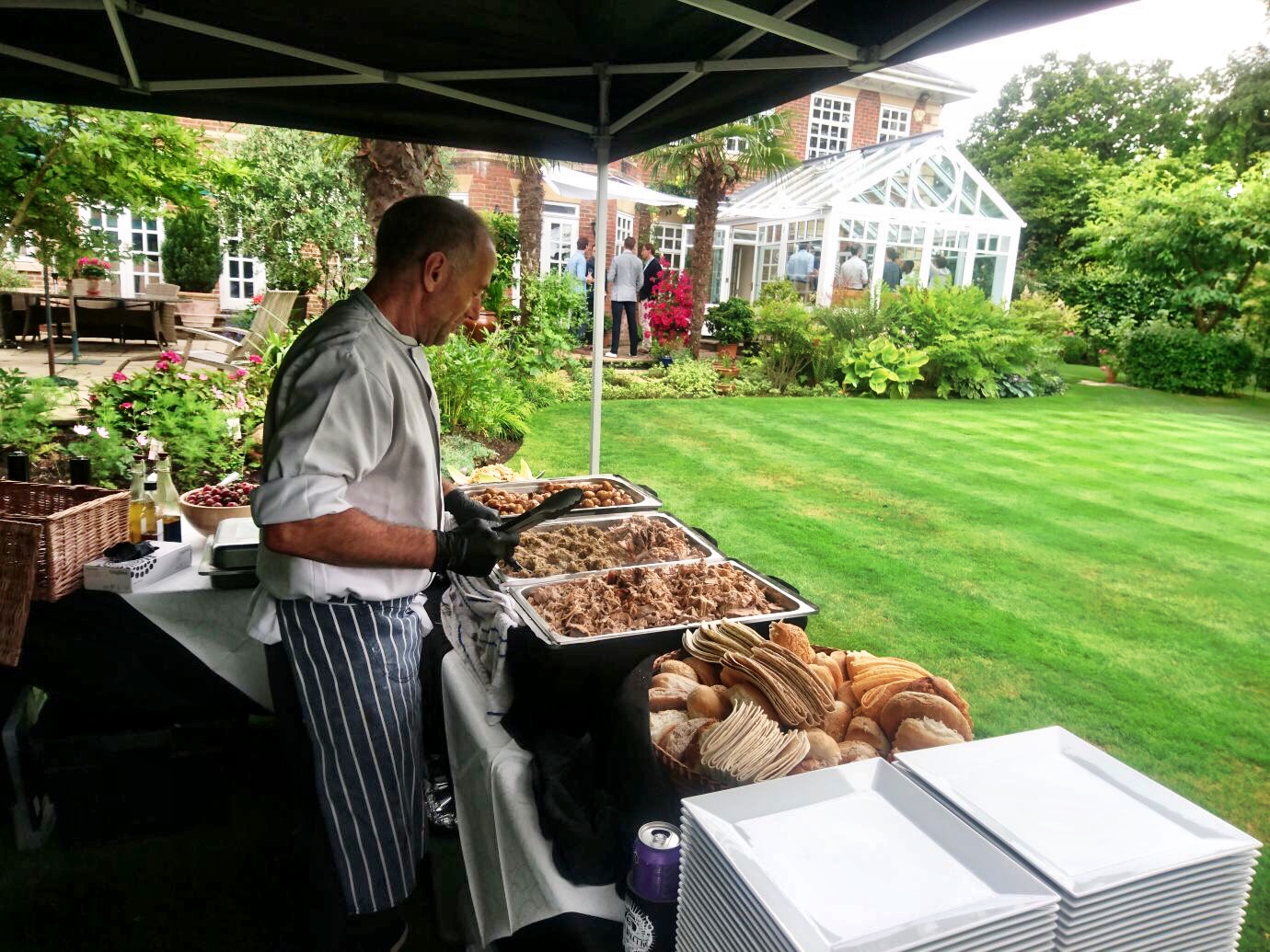 At Spitting Pig Devon we specialise in catering for big events, but we welcome orders from people who are hosting small family get togethers. The modern spit roasting machines that we use allow us to cook any meat. Whether you want a full hog roasted or a spit full of chickens, hams or turkeys we can do it. You tell us how many people you are catering for, what meats you want served, we then work out the amount you need and cook it for you.
We can also provide a range of dishes for you to have served alongside the meat. Just visit our menu page to see the list of salads, sides, stuffing, gravy, sauces, canapés and desserts we offer. These dishes are inspired by the cuisines of the world, so you are bound to find plenty of food for your guests will enjoy.
Cook your own Spitting Pig Hog Roast
Cooking the meat yourself is a good way to impress and delight your guests. A whole hog or a row of turkeys turning on a spit is a spectacular sight.
Modern spit roast machines make it easy for amateur chefs to cook in this way. A member of the Spitting Pig Devon team provides the training you need to get perfect results every time. If you want, we can deliver the machine with your choice of meats already loaded onto the spits. All you need to do is to turn it on and occasionally check it is cooking evenly.
Get in Touch to find out more and Ask for a Quote
So, if you want wonderful food for a great price please get in touch with us. All you need to do is to choose some dishes from the menu, tell us how many people you are inviting and ask for a quote.