With Hog Roast Okehampton catering, you can treat your guests to delicious food and you can treat yourself at the same time, as you can sit back and enjoy a feast together with them while we do all the hard work. Whatever special occasion you're planning, we can help you to host by taking over the reins of the catering side, and we even clear away afterwards, leaving you with no washing up. From start to finish, our dedicated professionals will go the extra mile in ensuring that you and your guests are catered well, with excellent service, as well as tasty dishes made from fresh quality ingredients, and we make sure that all of your guests are able to eat our food too, and not just the majority.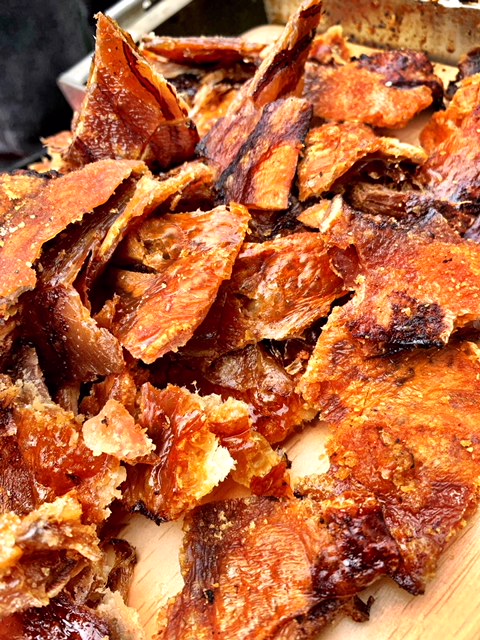 When it comes to catering special diets, like vegetarian, vegan and gluten-free, Hog Roast Okehampton is the number one choice, both locally and further afield. We've spent years perfecting our menus to include various meat options, as we know that our customers and their guests have differing wants and needs, so in addition to hog roasts, we also offer spit roasts, as well as barbecued and marinated meats, and we also offer starters, desserts, sides, and much more if needed.
As well as speciality menus, like our winter warmer or our year-round Southern Slow Roast, we sometimes add new items to our menus, and we recently introduced our fantastic loaded fries, where we smother freshly-cooked French fries with your choice of slow-roasted barbecued pulled pork or barbecued beef brisket and then top with jalapenos, melted cheese and either spicy or zesty slaw and then you choose one of our fine sauces to go along with them.
For a birthday party that Hog Roast Okehampton catered on Sunday, Bill wanted something a little bit different and so asked for everyone to be treated to our loaded fries topped with pulled pork and zesty slaw. After setting up our equipment and then roasting the hog for a good five hours in Bill's back garden, our team made a great feast and by 5pm, once everyone had arrived, we had piles of loaded fries to die for.