After five years of dedicating himself to the same company and snapping up every hour of overtime available, Gregory was finally rewarded with the promotion he had been working towards, and his wife, Linda couldn't have been more proud of him! Almost immediately after receiving the good news, she began thinking up ideas on ways to celebrate the tremendous achievement, and knowing that Gregory's favourite treat had always been a hog roast, she started the ball rolling on the surprise party by getting in contact with Hog Roast Hartland.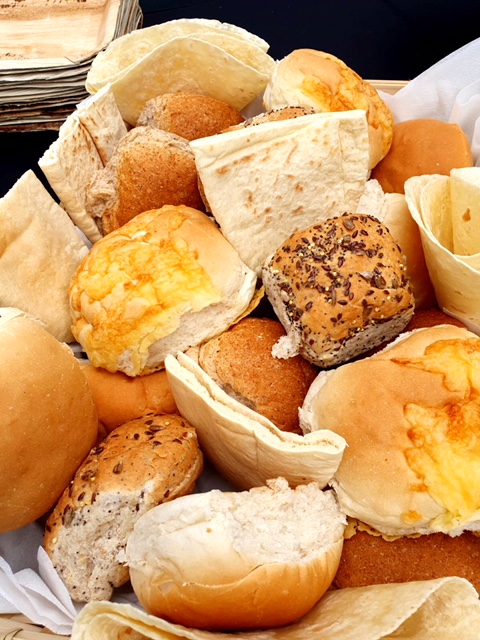 Although the promotion was cause for a major celebration, Linda knew that Gregory wouldn't want to be the centre of attention for too long, and he definitely wouldn't have wanted anything too extravagant. With that in mind, she was keen for us to serve a more simplistic menu, and with the help of our skilled catering manager, she decided on our classic hog roast feast which presents a whole slow roasted pig, with sides of sage and onion stuffing, crispy crackling and our famous homemade applesauce which are loaded into a crispy gluten-free roll to serve. Menu sorted, Linda began the tricky task of secretly inviting the 50 guests to the intimate event which included the couple's closest friends, family members and some of Gregory's co-workers.
Despite the excitement, everyone was thankfully able to keep the party a surprise from Gregory, so when he returned home from work last Friday to be greeted by the Hog Roast Hartland catering team and a mouth-watering spread, he was utterly speechless! When Gregory finally found his words, he thanked everyone for coming to the celebration and before directing them to the buffet table to fill their plates with the delicious grub.
Not needing to be told twice, the guests helped themselves to the buffet and using the gluten-free rolls, they experimented with their own flavour combinations. As always, we're pleased to announce that the Hog Roast Hartland creation was a huge hit among the hungry guests, and by the time the event came to a close later that evening the feast had been all but devoured.